VGL & Blizzard Create Massive Success!
Mon May 21, 2007, 12:00 pm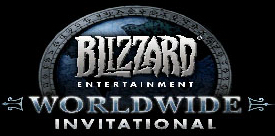 VIDEO GAMES LIVE "WoW's" THOUSANDS IN

KOREA

STADIUM DURING BLIZZARD'S WORLDWIDE INVITATIONAL




First American Video Game Concert in Asia Proves to be Massive Success





SEOUL, KOREA – May 21, 2007 - Video Games Live once again charted new territory as the first American video game concert to ever play in Asia. Previously Video Games Live was the first game concert of any kind to play in such places as South America, England, New Zealand and Canada but performing in what most consider the continental birthplace of popular game music proved to be an incredible experience for the Video Games Live team.




"It was quite an honor to be asked by Blizzard to create a special concert featuring some of their best games in such a powerful setting," stated Video Games Live co-creator and conductor Jack Wall. "It's incredible how many passionate fans Blizzard has in Korea and how much those fans welcomed us."




The special 22 minute concert consisted of 5 segments including some of the best music from World of Warcraft, World of Warcraft: The Burning Crusade and Starcraft. The big surprise however was the presentation of the brand new Starcraft II trailer. Thousands upon thousands of eager fans crowded into the prestigious Olympic Park Stadium in Seoul to hear the live performance of the newly premiered announcement trailer from Starcraft II.




The renowned and popular Mostly Philharmonic Orchestra and Choir played flawlessly to multiple synchronized video screens, special effects and state-of-the-art lighting. In fact, the center video screen used during the performances is the largest LED screen in all of Korea. The Mostly Philharmonic Orchestra are certainly no strangers to video game music, they were also responsible for performing Inon Zur's game music at Lineage II: The Concert in 2006.




When told that Video Games Live would soon be coming to Korea for a full performance the crowd roared with excitement and applause. "I couldn't get over how much the audience cheered when we mentioned we were coming back soon," said video game composer and co-creator Tommy Tallarico. "It's really heart-warming to know the effect that game music and our concert is having on people all over the world."




During the Starcraft segment Blizzard video game composers Russell Brower and Glen Stafford along with Blizzard Cinematic Producer Scott Abeyta joined Tommy Tallarico on stage to help perform some of the rock-n-roll pieces with the symphony.




In the end it was an incredible experience for everyone and something that both Video Games Live and Blizzard will be looking to expand and build on for the next Blizzard exclusive partnership concert happening on August 4th, 2007 in Anaheim, California during BlizzCon 2007.





Complete photo albums from rehearsals, sightseeing, the show, the invitational and more:
http://www.videogameslive.com/gallery/album40



YouTube videos courtesy of THISISGAME.com



World of Warcraft: The Burning Crusade (Main Theme)
http://youtube.com/watch?v=Z-VIwGqz1T4


World of Warcraft: The Burning Crusade (The Burning Legion)
http://www.youtube.com/watch?v=IKyv9em1ZEM


Starcraft (rock segment)
http://www.youtube.com/watch?v=WGC9rxXlMkQ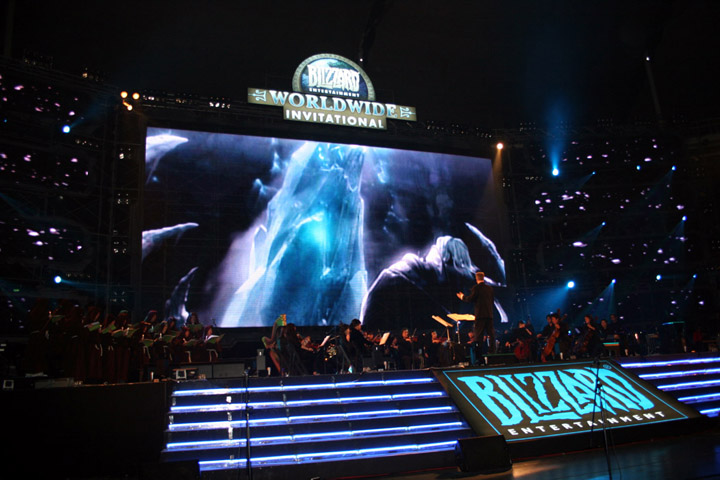 An incredible stage!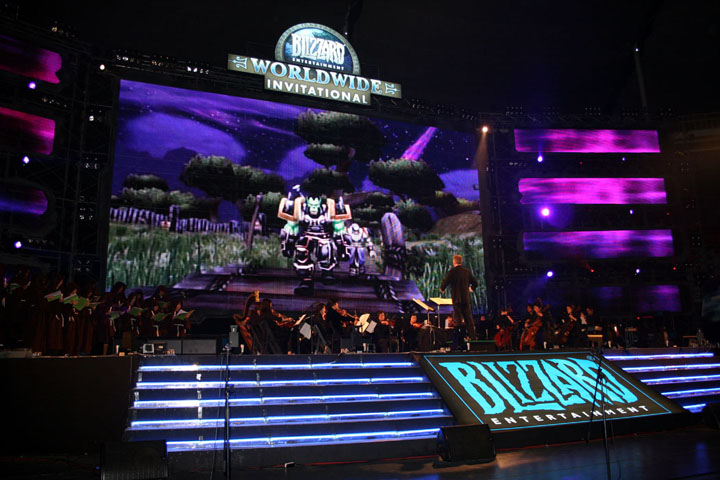 Blizzard games have the greatest colors!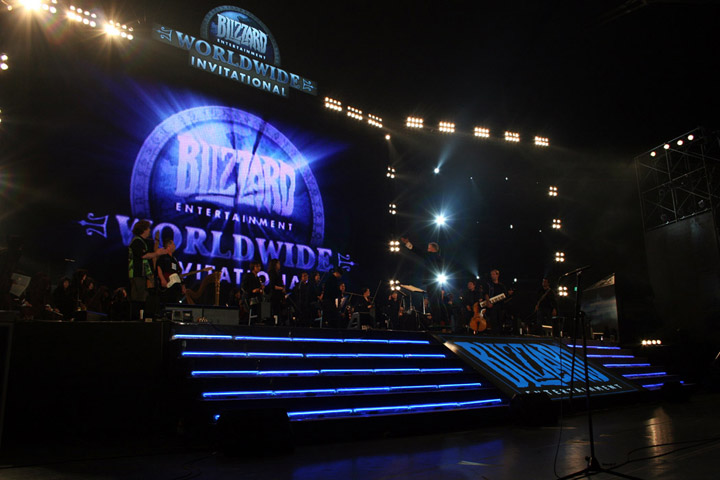 Blizzard composers join in on the fun onstage!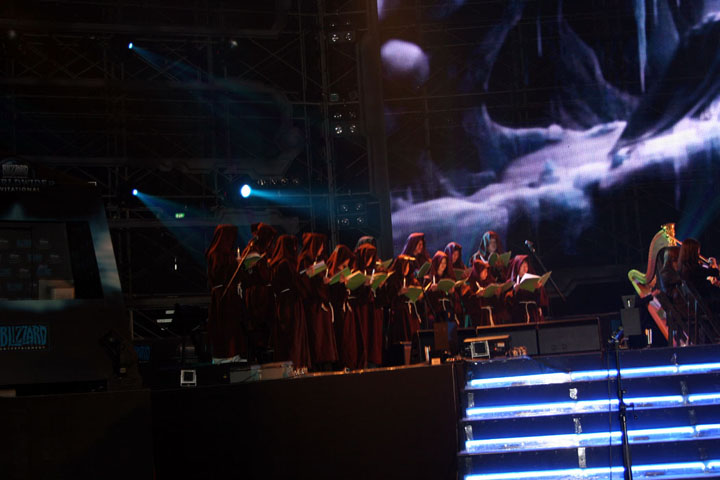 Every choir should have level 70 Druids!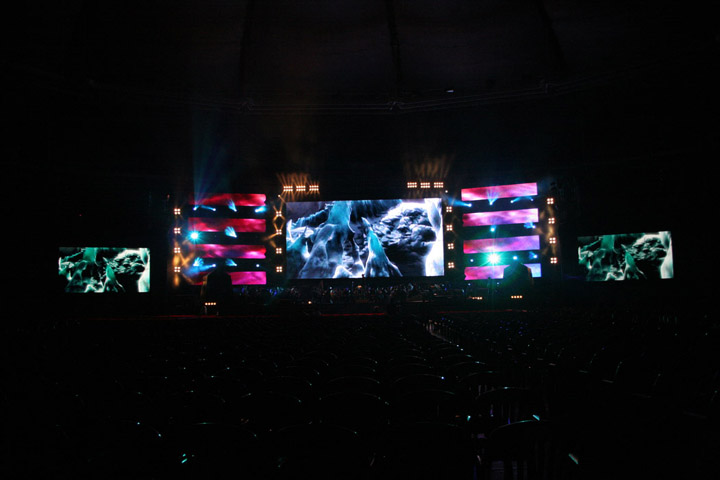 Wide shot during rehearsals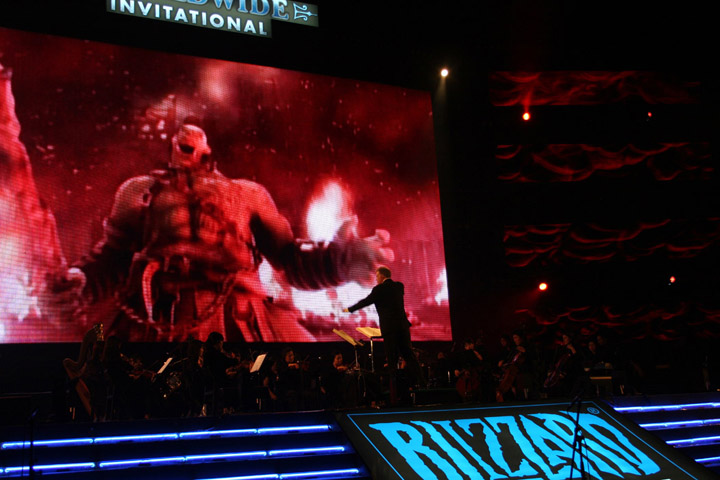 You never want to make an orc angry!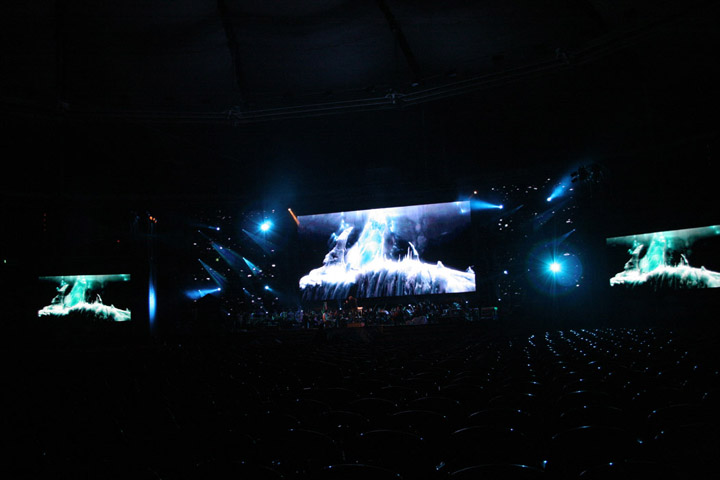 The biggest LED screen in the entire country!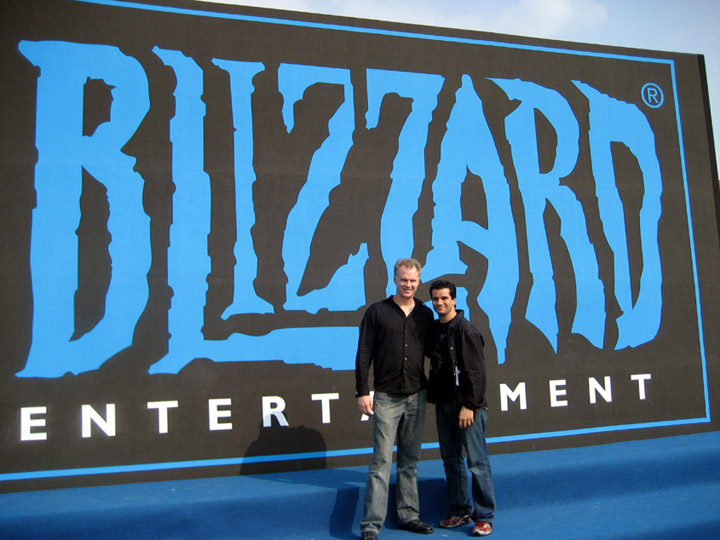 Another big success for Tommy & Jack!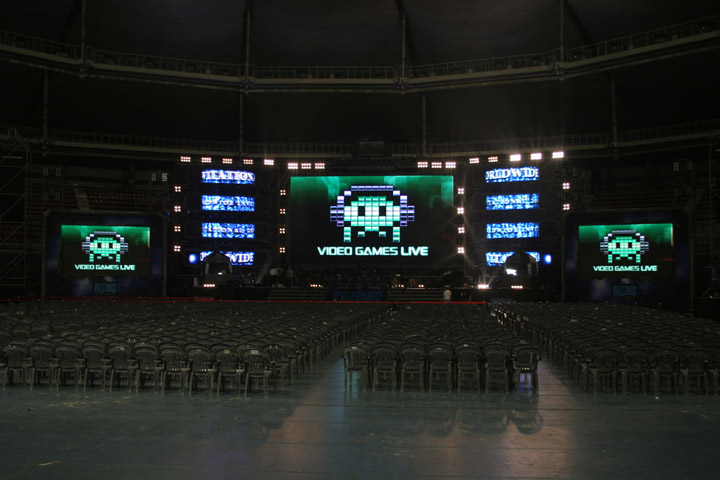 Calm before the storm... Olympic Park Stadium seats over 12,000 people!