Video Games Live Wins Major Industry Award!
Wed May 16, 2007, 11:34 am
VIDEO GAMES LIVE WINS MAJOR INDUSTRY AWARD IN BRAZIL FOR SPECIAL BREAKTHROUGH ACHIEVEMENT

Los Angeles, CA - Following two incredible sold out performances in Rio de Janeiro and Sao Paulo, Brazil - Video Games Live is proud to announce that they are the recipient of the "SPECIAL BREAKTHOUGH ACHIEVEMENT AWARD" for their performances in Brazil last November.
The 3rd Annual Gameworld Awards took place this week in Sao Paulo, Brazil. Fabio Santana, Editor-In-Chief at EGM Brasil said "The Gameworld Awards are the biggest and most important awards for the video game industry in Brazil. The nominees are chosen in every category and then put online for the people to vote." Video Games Live co-creator Tommy Tallarico stated "What a great honor to be recognized by so many amazing people. We had the best time down in Brazil last year and we're really looking forward to returning in 2007!" VGL co-creator and conductor Jack Wall added, "What a fantastic surprise for us! We try to put as much passion, energy, surprises and fun into the show as possible. It's really wonderful for us to be recognized and honored in this way."
Video Games Live will be making announcements for their return to Brazil very soon!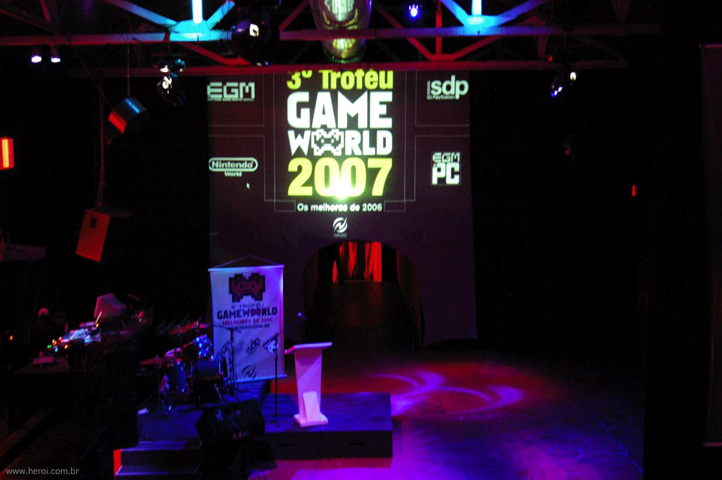 3rd Annual Gameworld Awards in Sao Paulo, Brazil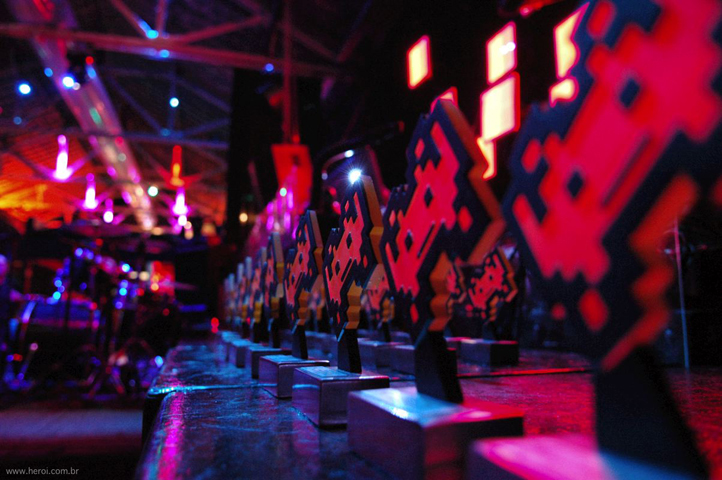 The award itself kinda looks like the Video Games Live logo!!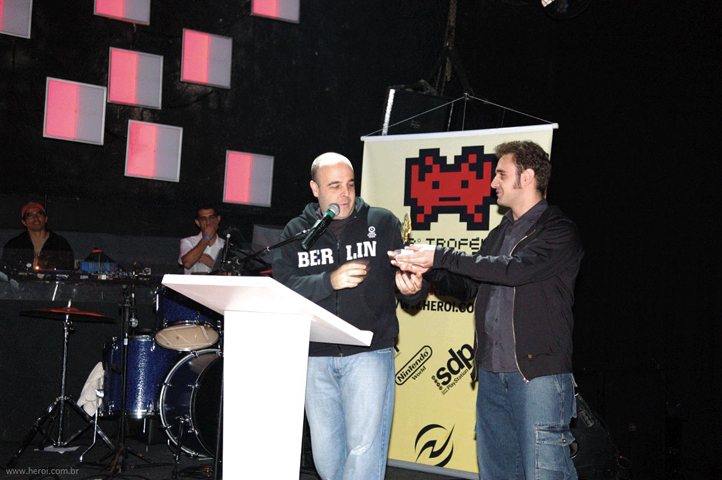 Brazilian promoter Andre Barcinski accepts the award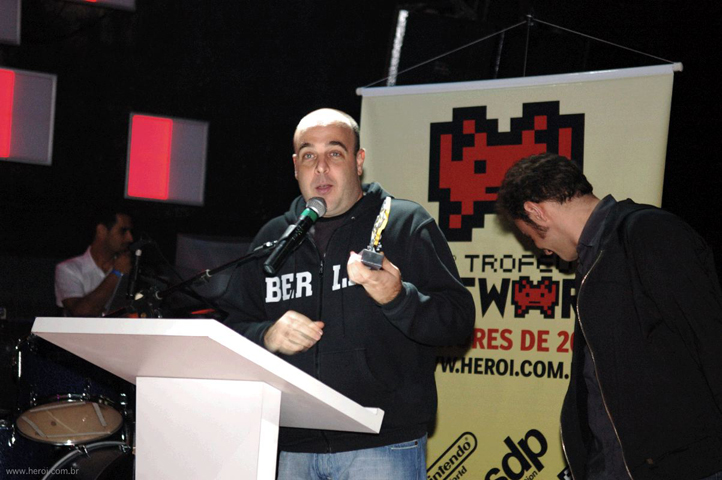 "Holy crap! I can't believe we won!" : )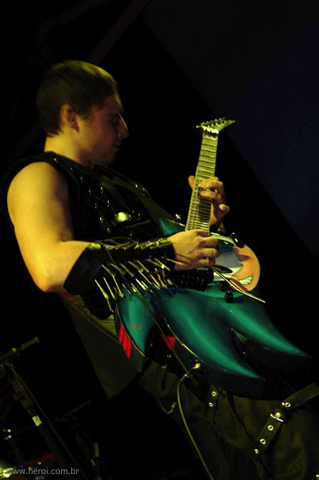 One of the award show performers. Is that a Sonic head guitar?!?!? SWEET!