VGL Thrills Audiences in Columbus!
Sun May 6, 2007, 2:47 am
VIDEO GAMES LIVE THRILLS AUDIENCES AND REVIEWERS IN COLUMBUS!
Ohio State University and the Columbus Symphony Orchestra host very first video game concert in Ohio to rave reviews!

Video Games Live once again impressed the mainstream media as local newspaper reviews came in praising another successful evening of what is becoming a growing phenomenon on the live entertainment circuit.

The Columbus Dispatched raved, "The way the audience cheered, you would have thought you were at a rock concert." The reviewer mentioned that the performance was "downright mesmerizing" and the symphony and conductor Jack Wall were "remarkable". The Ohio State University newspaper (The Lantern) wrote "To call the experience unique would be an understatement." and mentioned that "The screen combined with colored lights and the showmanship of the charismatic Tallarico made the show as much fun to watch as it was to listen to."
As Tommy & Jack walked into Mershon Auditorium early in the morning on the day of the show they noticed yet another 3-story pipe organ in the amazing venue on the Ohio State University campus. Within seconds they had the Video Game Pianist Martin Leung on the phone. "Martin… Start practicing Castlevania again!" In an impromptu performance, Martin once again performed the VGL Castlevania Suite to a standing ovation.
Halo composer Michael Salvatori made an appearance on stage to introduce the Halo grand finale as well as getting the packed house to sing along with the Halo opening.

As one audience member thoughtfully wrote… "That was the most awesome thing I have ever seen. It is an awesome experience that you just can't describe."
Ohio State University… home of the Buckeye's, 2006 Heisman Trophy winner Troy Smith, 2007 Final Four NCAA Division I finalists and now… Video Games Live!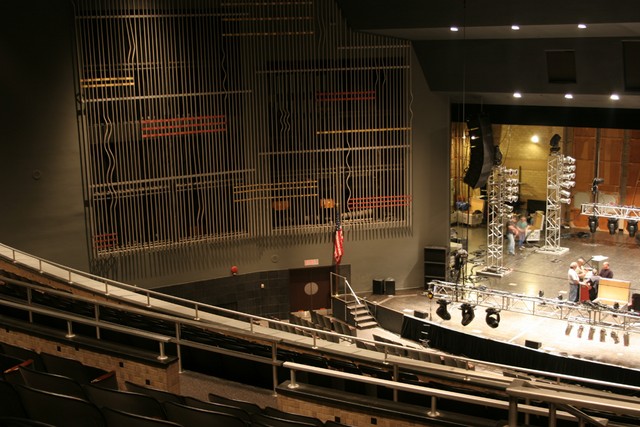 Yep! That entire wall is where the pipes for the organ are located!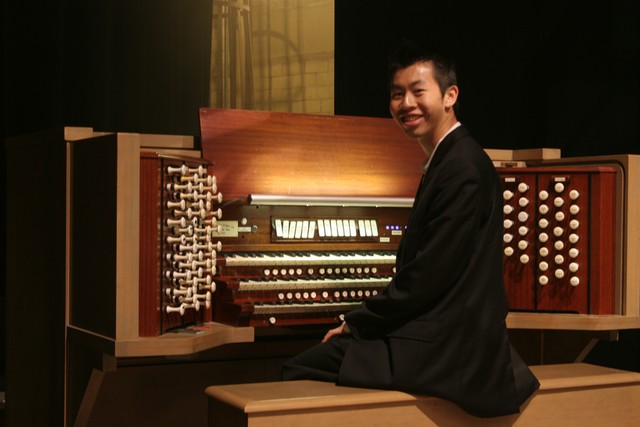 Martin Leung - The Video Game Organist? What a smile!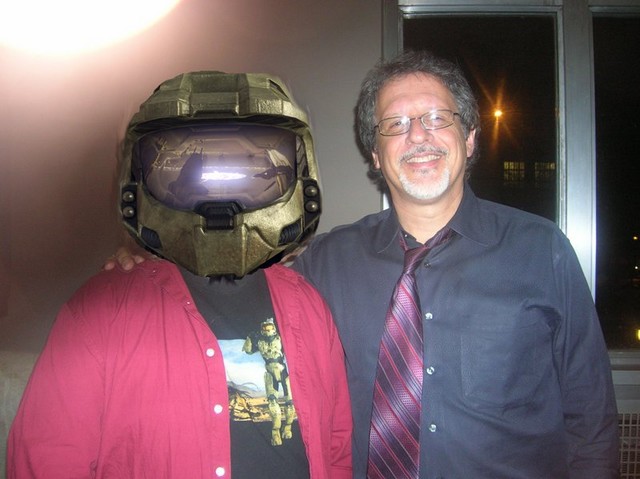 WTF? Mike Salvatori with uh.... fan?

Go Buckeye's!!! Thanks for having us!





Quotes:
"What an amazing show! If you get the chance to see this, it's definitely worth the trip. It was easily one of the best concerts I've ever seen. From beginning to end, it was incredible."
"I wanted to thank you again, for bringing awareness of this art form into the mainstream, which I know has always been your goal. I appreciate your work more than I can ever say, and I am incredibly grateful to you guys for what you have accomplished with VGL."
"I can't wait to see it again. Best concert I have ever been to!"
"I have been to classical concerts and operas, and the music played that night can rival any. I recommend anyone to not only go to this concert, but get other people to come too."
"I was surprised to see the diversity of people there. There were families with kids. There were guys in suits."
"On Thursday night I was lucky enough to attend Video Games Live performed by the Columbus Symphony Orchestra. I had watched many of the YouTube videos of performances, but the real thing is more of an experience than a concert."
"An amazing show, a great experience, and one I will treasure."
"If it comes to your town, then you really should go! Thanks for coming to Columbus, VGL! Come back again sometime! It was a seriously amazing time."
"I had the unique opportunity to see your concert in Columbus, Ohio last night. I just wanted to thank you for coming into our area. The selections were wonderful; the energy couldn't have been better."
"WOW that was sweetness. Glad you finally came to Columbus!!! Great job!!"
Additional pics of the event can be found here: http://www.videogameslive.com/gallery/album39