VGL RETURNS TO BLIZZCON! DIRECT TV TO BROADCAST!
Mon Oct 6, 2008, 10:35 am
BLIZZCON® 2008 TO FEATURE VIDEO GAMES LIVE™ AS PART OF CLOSING CEREMONY

Special Presentation Concert To Be Included In DIRECTV Pay-Per-View!

Video Games Live™ will perform at Blizzard Entertainment®'s BlizzCon® 2008 gaming convention, taking place at the Anaheim Convention Center in Anaheim, CA over the 10th and 11th of October. This unique and special Video Games Live™ presentation will be held on the evening of Saturday, October 11th during the closing ceremony and will consist of music only featured in Blizzard Entertainment franchises. New Blizzard Entertainment musical segments will be debuted during the performance.
Video Games Live™ will also be featured in High Definition as part of the DIRECTV BlizzCon Pay-Per-View special which will be broadcasting over 16 hours of live HD coverage of the event, including exclusive interviews and commentary. For more information please visit:
http://www.blizzard.com/blizzcon/dtv/
.
BlizzCon 2008 celebrates the communities surrounding Blizzard Entertainment's Warcraft®, Diablo® and StarCraft® series. For the latest updates, check the official website at
http://www.blizzcon.com
.
Pictures from previous VGL performances at the Worldwide Invitational in Korea and BlizzCon in Anaheim, CA.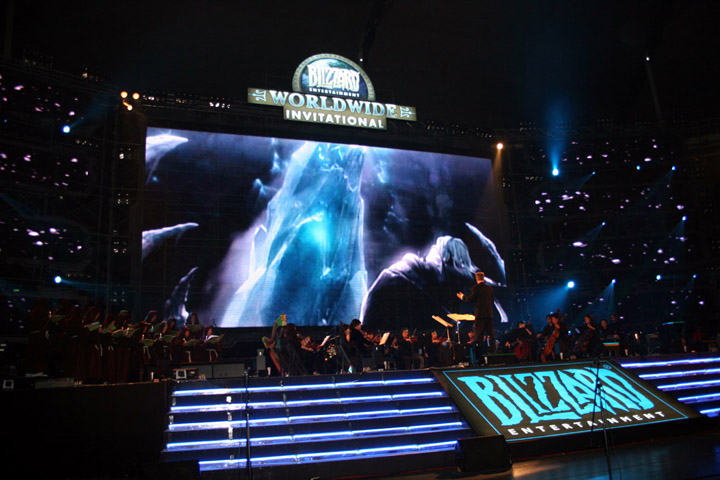 An incredible stage!
Blizzard games have the greatest colors!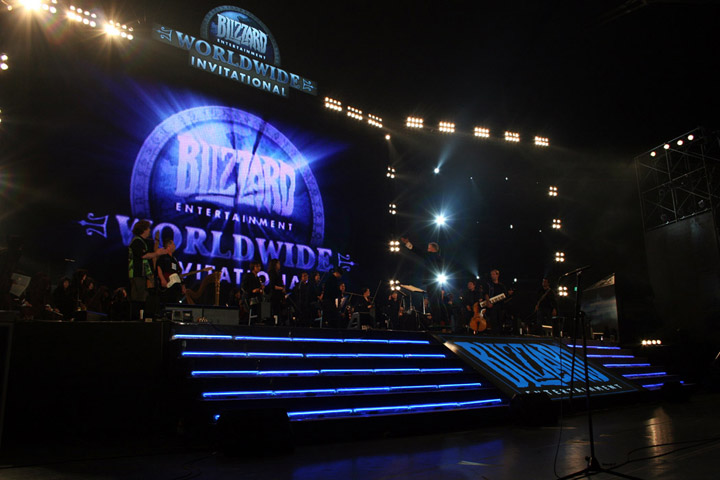 Blizzard composers join in on the fun onstage!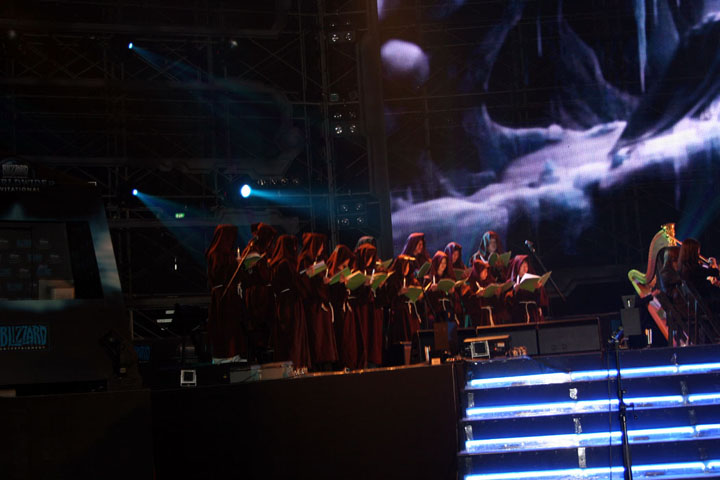 Every choir should have level 80 Druids!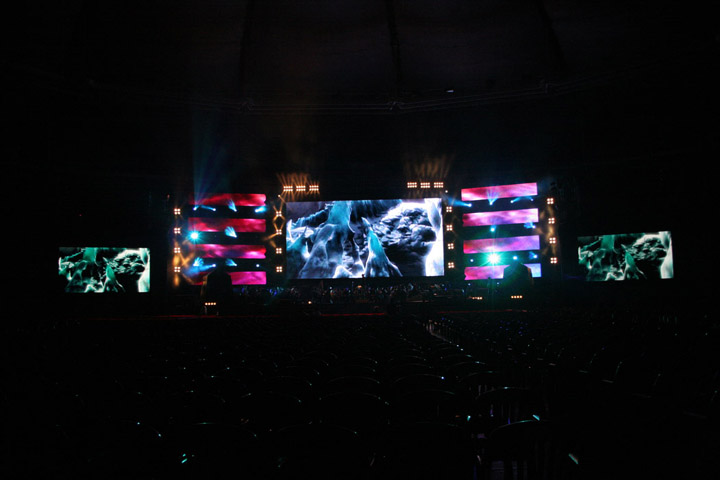 Wide shot during rehearsals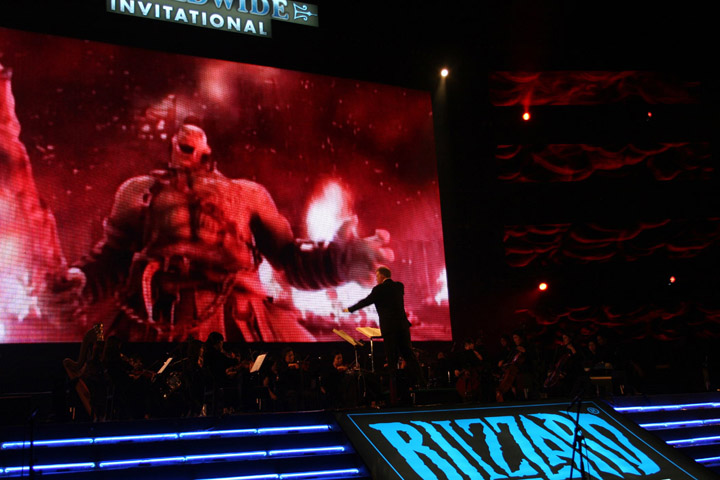 You never want to make an orc angry!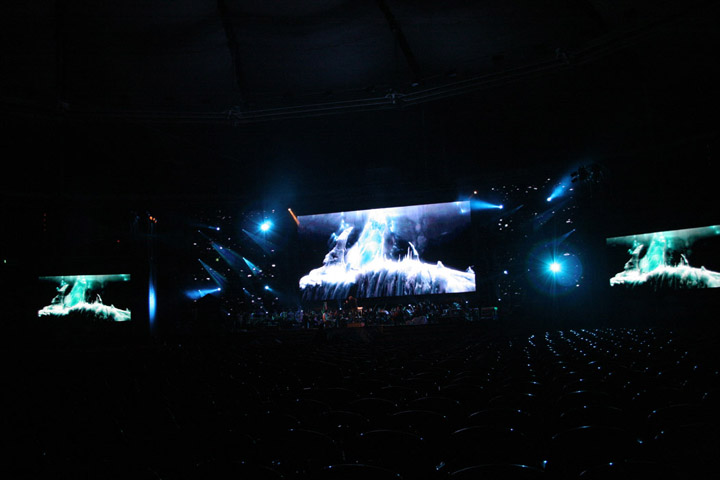 The biggest LED screen in the entire country!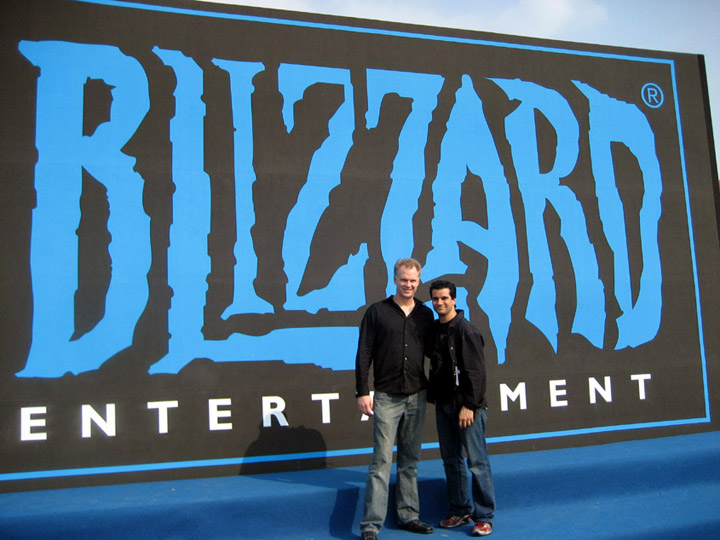 Another big success for Tommy & Jack!