First Video Game Concert in Florida!!
Thu Nov 15, 2007, 3:28 pm
Hard Rock Live
presents
Video Games Live
in association with
Otronicon
Special Pre-Sale Tickets for Orlando Show Now Available!

Video Games Live is proud to announce a pre-sale ticket offer for the first video game concert ever in the state of Florida! Video Games Live will be taking place in Orlando, Florida on Thursday, January 24, 2008 at the Hard Rock Live at Universal City Walk. This beautiful 3,000 seat venue is considered Orlando's best concert venue and includes imposing columns, majestic archways, a grand entrance, plus the latest in sound and light technology. It sounded like the perfect place for Video Games Live!!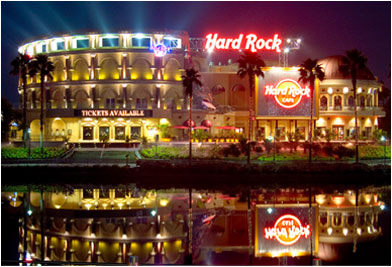 We've also partnered up with the biggest east coast video game convention
Otronicon
, which is happening at the Orlando Science Center and open to the public from January 18 - 21, 2008.
Please click on the following link:
http://www.ticketmaster.com/event/22003F67983B439A?brand=hrorlando
The password is:
Halo

Thank you all so much for your continued support. Video Games Live has been growing like CRAZY this past year and we know it's due in part to all of the "word-of-mouth" that people all over the world have been spreading. Please feel free to pass the above link around to as many people as possible. It would really help us out.
VIDEO GAMES LIVE
ORLANDO, FLORIDA
THURSDAY, JANUARY 24TH, 2008 - 7:30PM
HARD ROCK LIVE AT UNIVERSAL CITY WALK
TICKETS ON SALE TODAY!!