VGL Returns to Brazil!

Thu Jun 14, 2007, 2:42 pm

VIDEO GAMES LIVE ANNOUNCES RETURN DATES TO BRAZIL





Award Winning Concert Event to Perform in Major Brazilian Cities Including São Paulo, Rio de Janeiro and Brasilia

Brazilian Government, Big Sponsors and Prestigious Symphony Partner Once Again




After massive successes and sold out performances in 2006, Video Games Live will once again return to South America in September 2007 as they perform in 3 major cities across Brazil. São Paulo, Rio de Janeiro and Brasilia have been named as the first cities on the upcoming Video Games Live 2007 Brazilian Tour. Recently, Video Games Live was the recipient of the "SPECIAL BREAKTHOUGH ACHIEVEMENT AWARD" at the The 3rd Annual Gameworld Awards

for

their performances in Brazil last November.

These shows will be once again be sponsored by the Brazilian government "Ministry of Culture" along with Petrobras, the biggest corporation of all Latin America. The highly

prestigious

Petrobras Sinfônica Orchestra

will be performing in some of the highest regarded venues in all of Brazil as they did for the 2006 tour.

A Brazilian version of the VGL website can be viewed here: http://www.videogameslive.com.br/






The following is a list of confirmed dates and venues:





São Paulo, Brazil


September 16, 2007




Via Funchal




Petrobras Sinfônica




Rio de Janeiro, Brazil


September 23, 2007




Citibank Hall




Petrobras Sinfônica




Brasilia, Brazil


September 30, 2007

Centro de Convenções




Petrobras Sinfônica






Tickets on sale in July!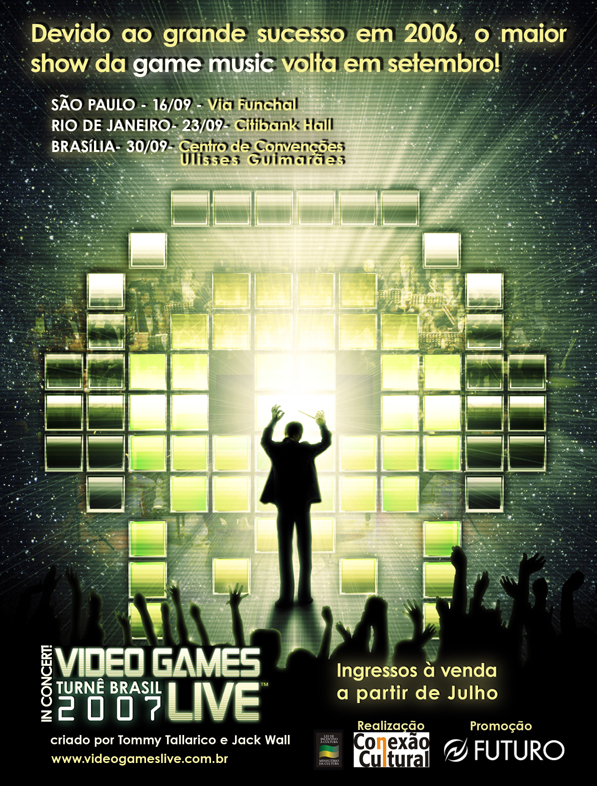 Video Games Live Poster for the 2007 Brazilian Tour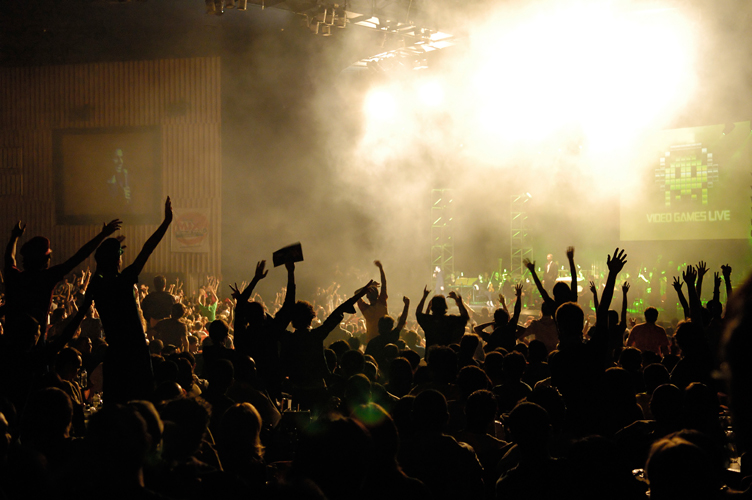 The crowds go
WILD
in Brazil in 2006!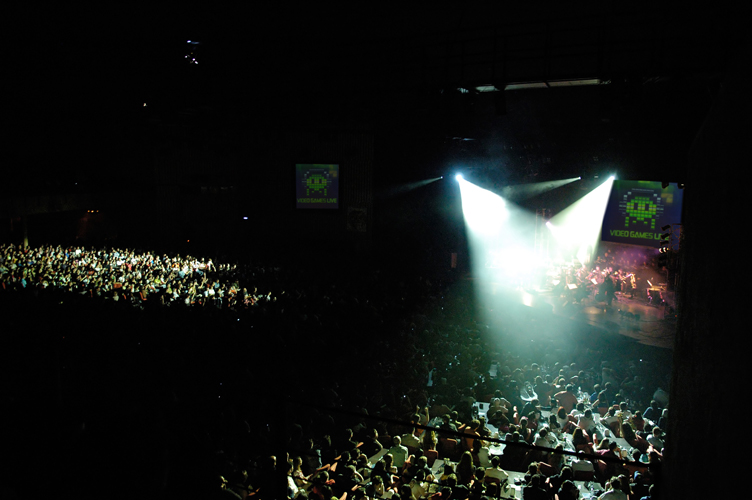 Another
SOLD OUT
performance in Brazil!